Muscle Bodies, Episode 1
Dec 2017
The show is drawn in the style of comic books I used to draw as a kid. The pilot was an experiment to see if shows could be made more quickly if I didn't have to worry about the artwork (inspired by badly-drawn online shows like Cool Cars & Science). It turned out that most of the work for a show is in the writing, sound, animation and editing and the loose art doesn't save much time.
Below: A panel from a comic book I drew as a kid. The pop group ABBA perform on rafts floating on Loch Ness after surviving an attack by killer robots in 'Nessie, Book 3".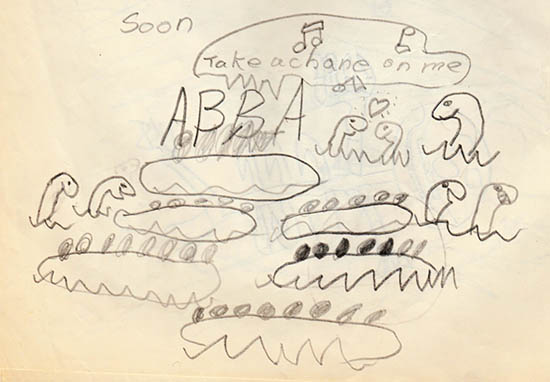 My current drawing style: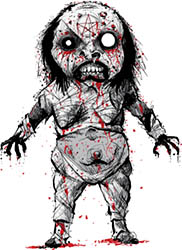 This episode is set in the village of Glencoe, Ontario, Canada. It's in Middlesex County, an hour up the road from Jeff Lemire's Essex County. Glencoe also shows up in the work of author, Lori Lansens. For a while in the 80s, Alan Thicke's mom lived outside of town.
"If you show a present in the first episode, you'd better have it open before the last episode." Even though the pilot was intended as a standalone experiment, a rough outline for a series was done and there are a few details in this episode that will show up later.
The interior of the cafe at the start is a nod to Glencoe's farmer-filled restaurants of the 70s and 80s, specifically the diner attached the old BP gas station that is now the Embassy restaurant.
The character of 'Earl' is a 'type' rather than based on a single person. I've known dozens of 'Earls' over the years. Earl's car is a simple 'generic car', but I had a friend's Reliant 'K' car in mind when I drew it.
The 'Hotel' is the local watering hole: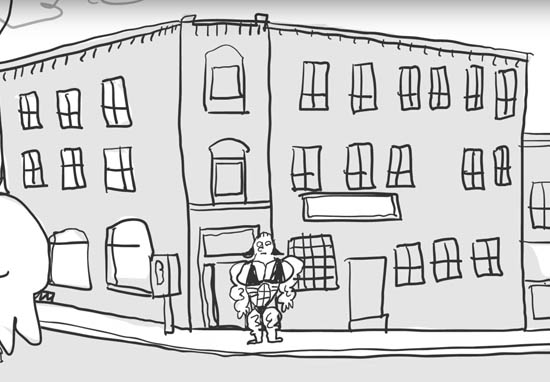 The landscape around Glencoe is flat, almost like the prairies. The silos of the Glencoe Grain & Seed Company are the only monumental structures around, sitting on the horizon outside of town on the CP rail line.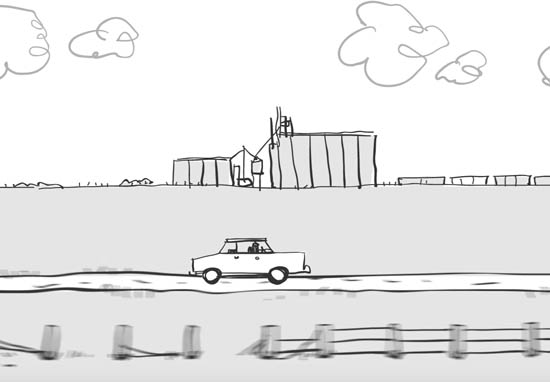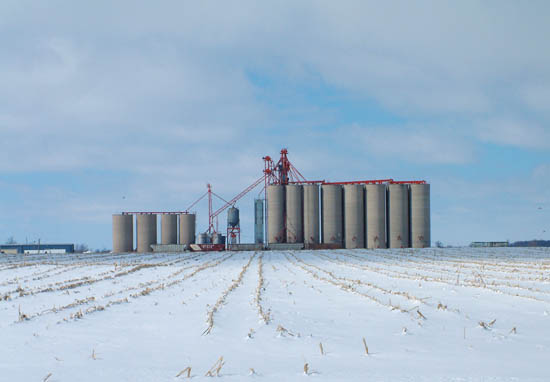 Four years ago, my sister asked for a 'farm' baseball cap. She's still waiting: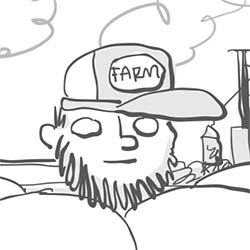 The song 'Country Music, It's the Best' is an homage to the song 'Puberty Love' from Attack of the Killer Tomatoes.
The map of Earl's route in this episode: