About
happycreature[at]gmail[dot[com]


Sunday, October 03, 2004
School of Gore


PART 1

We rented School of Rock over the weekend. In the movie, Jack Black poses as a supply teacher at a ritzy private school and teaches heavy metal tunes to a bunch of little kids. The scenario reminded me of some of my own adventures working with kids.

Years ago, after university, I taught art at the afterschool program at the community centre in Trinity-Bellwoods park. The first year I worked there I spent the entire March Break working on these little "mechanical track" projects with the kids. One of the program "advisors" had come up with the idea and it was fun, but not fun all-day-long-for-an-entire-week fun. I had to really work at squeezing and stretching the fun factor over the final two days ... with the single bloody kid who bothered to stick it out to the end.

The following year, when the March Break approached, the talk of the "mechnical tracks" project started up again and I declared the whole thing dead and said that I'd come up with my own, much more interesting project that was going to take up the whole week called "Creatures". "Creatures" was code for "Alien Autopsies" but that was on a need-to-know basis. After I had asked the community centre manager if it was okay to erect full-size Easter Island heads made out of cardbaord in the park, he'd said to me, "Brett, don't ask me for permission. Just do what you're gonna do and apologize when it all goes to shit."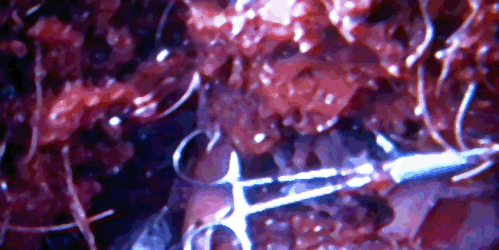 Internal organs exposed.

The week before the March Break, I went to Active Surplus and bought a bunch of actual surgical tools and some other cool mechanical things. We had plenty of art supplies at Bellwoods: paint, construction paper, clay and, for some reason, about 100 kg of parrafin wax ... and we melted all of it down for the bodies of our aliens.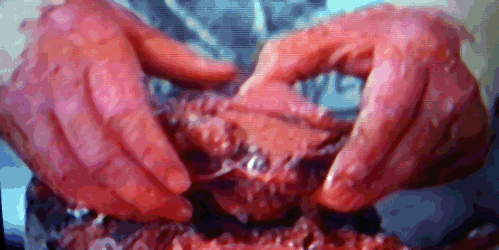 BLOOD!

We set up the room to look like an operating room and rigged an overhead projector over the "operating table", which set the mood when the lights were out.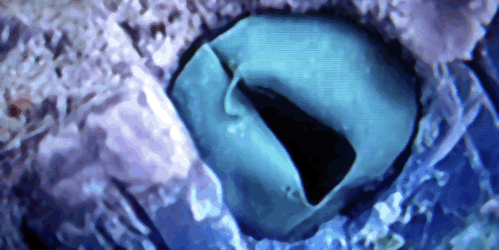 From the specimen gallery.

For the first half of the week, the kids built the aliens. Each kid built a small creature of their own and they also collaborated on a big alien that would be the finale for the end of the week. When the smaller creatures were done, the kids dissected those first, removing organs, sorting out "veins" and "arteries". The best stuff was put on display in a specimen gallery.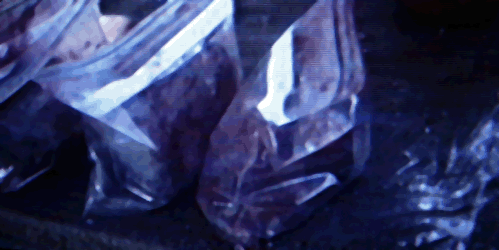 Bagged and tagged organs on display.

Coming soon: In the exciting conclusion to School of Gore, large alien autopsy images including dissection of intestines!

11:14 PM , # , |