About
happycreature[at]gmail[dot[com]


Friday, December 24, 2004
Come On, Get Happy!
NOW WEEKLY!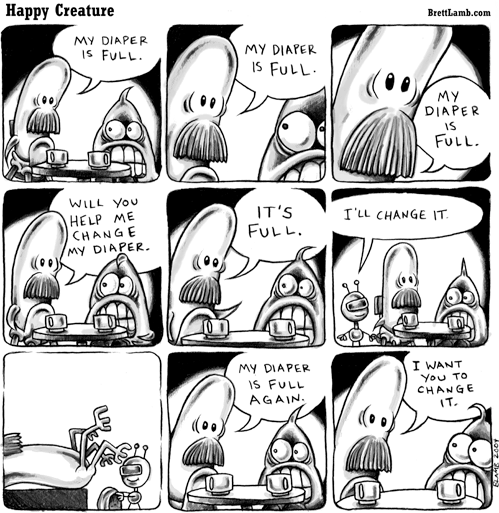 Starting this week and for the rest of this season of the Blamblog, The Happy Creature will be running weekly. That's a whole lotta fun, in the meantime ...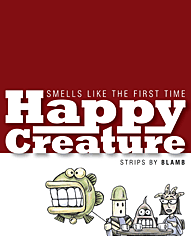 ... Not in time for Xmas!

Happy Creature: Smells Like the First Time features all 25 strips from 2004, the first full year of the comic.

Not a bad deal if you're purchasing in the US but Canadians will have to pay US$6 for shipping above the price of the 'zine, so caveat emptor.

With the strip going weekly, next year's book should be twice as big. There will be some other changes, the strip is being retooled even as you read these very words. So watch for the exciting second year of Happy Creature starting in January!


9:52 AM , # , |