About
happycreature[at]gmail[dot[com]


Saturday, December 04, 2004
Last Night ...
... Liz Vang Didn't Get to Sleep at All, No, No!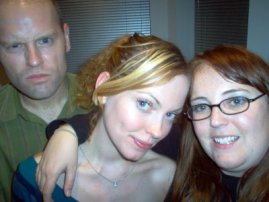 Wow, Liz looks completely sober in that photo. Last night was the annual GTABloggers Xmas party. Christie already has some pics and important lessons posted. ... yeah, I said, "This looks like a GREAT parking spot!"

Now I gotta clean up this gin joint ...

9:31 AM , # , |