About
happycreature[at]gmail[dot[com]


Wednesday, December 29, 2004
Look at All the Happy Creatures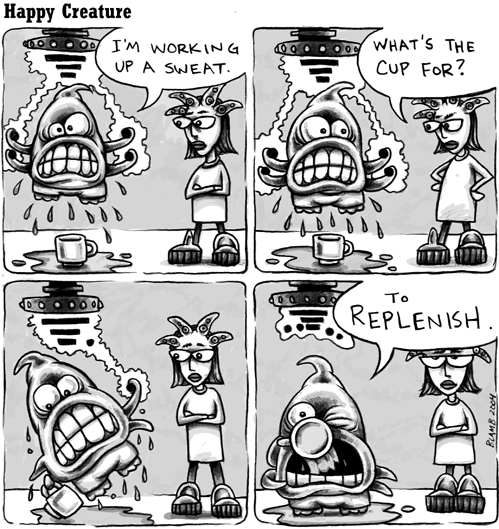 It's a wrap! This is the last Happy Creature strip for 2004! Get ready for weekly strips in 2005!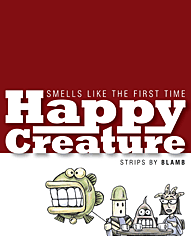 The way it was meant to be read! On paper!

Happy Creature: Smells Like the First Time features all 25 strips from 2004 in handy booklet form. That means you can read it in bed with someone you don't love.

I'm glad that first year is over. The first year is all about working out the basics, and that's not as much fun as when the characters are figured out and things start moving and Crusher gets replaced with Pulaski. Then, in the third year everything zings. Heck, why not take the year off and come back in 2006!

1:23 AM , # , |