About
happycreature[at]gmail[dot[com]


Thursday, January 20, 2005
Clarence Has a New Toy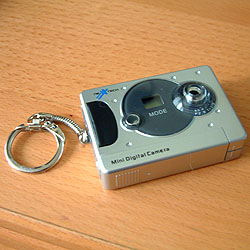 Like everybody, I covet with my eyes and lately I've been coveting the secret agent mini-camera Jenn brought with her to DUFFX2 the other day (btw, Jenn, I'm not using IE).

That prompted me to go out and get one. While my parents have been on a year-long quest to find the perfect digital camera, I've wanted a tiny, low-res camera for taking pics on those missions when lugging around the full-size camera is unreasonable. Considering it cost a measly $40, the pics aren't bad ... I'm not looking for quality, just some smudges for the blog.

These samples prove that it's good enough: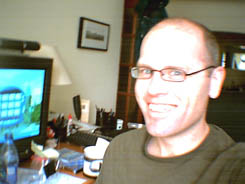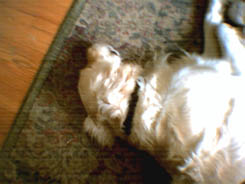 In other news, it was one of those mornings where I was bumping into everyone and anyone on the trek down to Spadina, I grabbed an early lunch and even got to meet Atom Egoyan. Crap, I had the mini cam ... I should have snapped a pic.

1:15 PM , # , |