About
happycreature[at]gmail[dot[com]


Saturday, January 15, 2005
DUFFX2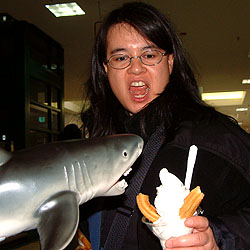 Hello, sexies ...

This afternoon was the second Dufferin Mall Experience. It was an experience. There was joy, laughter, sadness, crying, acid reflux, a shark attack, a journey to a secret underground kingdom, flowers, tiny little animals, rides, a bagel lady, dinosaurs and Spanish treats both authentic and Gringo-ized.

It was the Dufferin Mall in all its glory.

update: Jen's mini-cam pics are up!






Our action-packed blogging team (from left to right):

Maria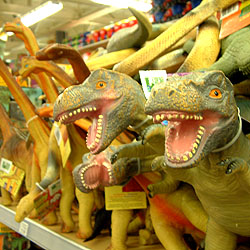 Eva
Jen
Dave
Jamie

The full DUFFX2 photo essay will be posted early in the week. Keep yer lids peeled.

.......

In other news, the BLC is the blog of the week in today's Toronto Star (page H3, A&E Section) and was mentioned on Gawker the other day.

4:27 PM , # , |