About
happycreature[at]gmail[dot[com]


Wednesday, January 12, 2005
Hot Docs: Doc Soup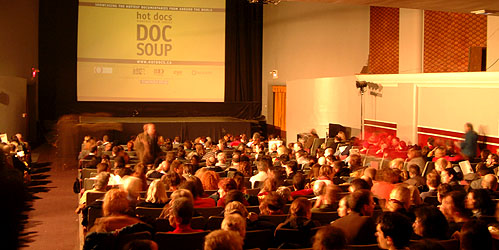 Say good-bye to my little slide -- it's curtains for this one!

There was a sold out crowd for Liberia: An Uncivil War this evening at the Bloor, presented by Hot Docs as part of the monthly Doc Soup series, with the line for rush tickets snaking around the block. It's a great doc as the Globe review notes:

Stack and Brabazon had alarmingly close access to key players and civilians alike, as they detail events while contextualizing the Yankee ties to this corner of Africa ...

It's that rare war doc that provides a sense of perspective and shows how the violence festered in the society rather than dramatizing or romanticizing it.




Director Jonathan Stack (with Doc Soup programmer, Sean Farnel) takes questions from the audience.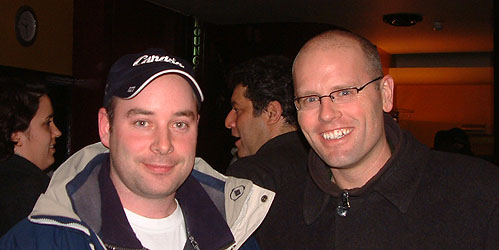 And I got to meet long lost cousin Kevin, who drove down from Barrie to use his comps. You can see the director in between us -- he's been nominated for an Academy Award twice -- that's two more than you!

10:49 PM , # , |