About
happycreature[at]gmail[dot[com]


Monday, January 10, 2005
The Nemesis Wore White
Medlab & I were battling ...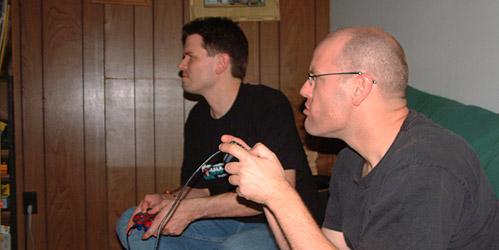 BLAMB: I can't connect with 1990s Godzilla. It's just not my Godzilla.

MEDLAB: You know who I can't connect with? Godzooky.

BLAMB: If Godzooky and Scrappy Doo mated, imagine the kids.

MEDLAB: They wouldn't mate, they'd kill one another. And they'd spend the rest of eternity in Hell with their claws wrapped around one another's throat.

BLAMB: Hey, I finally bumped into Sara today.

MEDLAB: Wow. How was she?

BLAMB: Good. But the bump was anti-climactic.

MEDLAB: Really?

BLAMB: Nobody's seen her in seven or eight years. Then, last year I heard that she was in the city. Then people spotted her in the 'hood and last summer I saw her profile on Lavalife. So there was a whole year of build-up to the inevitable bump. But when we ran into each other, we just said 'hi' quickly and agreed to get a drink sometime.

MEDLAB: What were you expecting? Eight years of stories on the sidewalk?

BLAMB: No, but a quick "hello" wasn't much of a payoff in relation to the pre-bump hype. But she was walking a boxer. Zack liked that.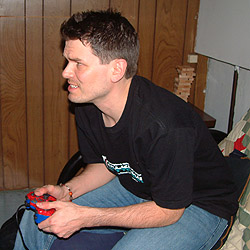 MEDLAB: And you let Alice move in? After what she put you through?

BLAMB: What am I supposed to do? She'd help me out. She's got this boyfriend, Quon'dar. He's an amphibious alien and a complete idiot. But still better than that loser, Aukko ...

MEDLAB: She seems to prefer aquatic lifeforms. How long are you letting them stay?

BLAMB: Only a few weeks. I'm not going to let them horn in on my space over the summer.

MEDLAB: Man, you say that now ... but things change.

BLAMB: Pfffttt. Hey, did you see the weekend Globe? My former nemesis was in the Hatch-Match-Dispatch column; she got married.

MEDLAB: Nemesis?

BLAMB: My gym nemesis, she used to be on that car commercial. Well, she was almost my nemesis. I used to see her from time to time in fitness class but she never showed up enough to become a full-time nemesis.

MEDLAB: She was a 'near-nemesis'. What was the issue between you?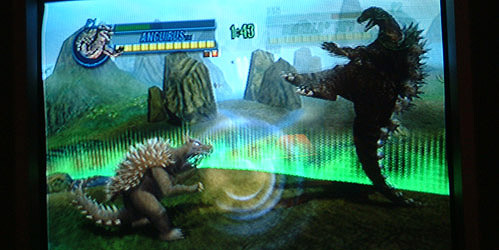 BLAMB: She challenged my position in the hierarchy of the class whenever she showed up. I'm kind of type-A in class and so was she. I guess she could probably argue that she had seniority, because she'd been taking the class longer, but I was there more often. If you subtract some of the other people from the class who fill the role, I'm sort of the alpha of the class.

MEDLAB: What if you don't subtract them?

BLAMB: Then I'm not.

MEDLAB: Was she was a jerk?

BLAMB: Well, she owns a dog and the people in class who know her say she's really nice, but I don't buy it. She's also a friend of Samantha Bee from The Daily Show.

MEDLAB: I know Bee's dad.

BLAMB: Hey, that's a circle! You know Samantha Bee's dad who knows his daughter who knows my former near-nemesis at the gym. And I know you! Anyhow, I haven't seen her at the gym in ages.

MEDLAB: So your near-nemesis is now a never-nemesis!

12:35 AM , # , |