About
happycreature[at]gmail[dot[com]


Monday, January 31, 2005
TV Night
Tonight was our weekly tv night. We started early so we could watch the first episode of DeGrassi with Kevin Smith on it, playing himself.


ALICE: He kind of reminds me of you, Mr. Loaf.

MR. LOAF: Does he?

BLAMB: ZZZZzzzZZZzzzz ....

ALICE: Hey. HEY! Wake up!

BLAMB: Wha? Huh, whuuh?

ALICE: Kevin Smith is on DeGrassi.

QUON'DAR: He's not on very much. You're not missing anything.

MR. LOAF: What's with the sleeping, man?

BLAMB: I think I caught the cold that's going around.

QUON'DAR: This is boring.

BLAMB: Yeah, where's Jason F*cking Mewes? This stunt casting is for people my age and instead they're dragging out this prom crap with the kids. Hey, New Joey Jeremiah is gay. He needs a hat.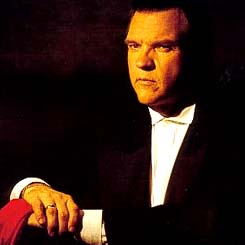 MR. LOAF: Here are the previews for next week. Old Joey Jeremiah is going to be on. He's crying.

BLAMB: That looks horrifying. Who the hell wants to see Joey Jeremiah blubber because Caitlin ran off with Kevin Smith?

ALICE: Did Joey Jeremiah become a downer when he got older or was he always a downer and just managed to hide it under the hat?

BLAMB: You know what's a downer? Pat Mastroianni selling Degrassi crap on eBay.

MR. LOAF: Is that true?

BLAMB: The website says it is.

MR. LOAF: If you want to see a downer, watch Degrassi Talks.

ALICE: Isn't watching that how you got off drugs?

MR. LOAF: And how!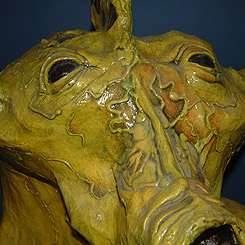 QUON'DAR: Ok, ok, Bachelorette is on. Quiet! I need to learn more about these human mating practices.

MR. LOAF: I'm not sure what's going on 'cause we missed a week.

BLAMB: Don't be so passive aggressive, Loaf.

MR. LOAF: That's not a dig at you or anything. I'm just saying ...

ALICE: So, they have to write letters and the best letters get to go on one-on-one dates with Jenn.

BLAMB: ZZzzzzZZZZzzzz ...

QUON'DAR: If you're so tired, why don't you just go to bed?

BLAMB: [groggy] I want to see the roses!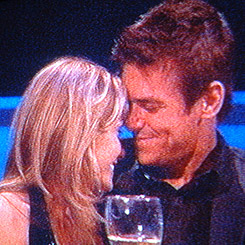 ALICE: She's on her date with Jerry the art dealer. Holy crap! Merv was right, they're totally into each other.

MR. LOAF: Well there's only one girl I will ever love and that was so many years ago ...

BLAMB: [tearing up] No singing.

QUON'DAR: What are you on about?

BLAMB: [blows nose, wipes eyes] Look at them! Look at them!

QUON'DAR: I'm looking.

BLAMB: [soggy faced] It's just so nice, they're so into each other. [sobs]

QUON'DAR: I thought you were supposed to be the cynical one?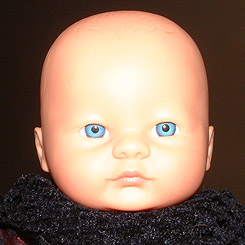 ALICE: Are you kidding? He got all sappy during a documentary about Conrad Black because he thought it was soooo nice that Conrad and Barbara Amiel found one another.

BLAMB: [drip, drip] Well, if such a loathsome person can find love, doesn't that mean there's hope for the rest of us?

Silence. Everyone gave me a blank stare.

MR. LOAF: He's right. The Jenn & Jerry moment was kind of nice.

BLAMB: IT WAS FREAKIN' ROMANTIC, MAN! [sobs again]

QUON'DAR: Yeah, and you're an idiot.

MR. LOAF: There's one more date. They have to race to some tall building and the winner gets a date.

QUON'DAR: CRAP! Fab gave up! He was my pick!

ALICE: They get one more chance to make their case before the rose ceremony.

QUON'DAR: Fab wigged out AGAIN!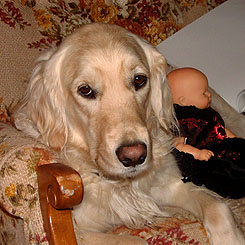 BLAMB: Maybe he's the smart one. Maybe he know's that Jerry is the guy. You gotta know when to hold 'em, know when to fold 'em ....

MR. LOAF: Know when to walk away and know when to run.

QUON'DAR: I don't want him to be SMART, I want him to WIN!

ALICE: He just bowed out! He's ducking out of the rose ceremony.

BLAMB: See, he has good instincts.

ALICE: It was interesting that Jerry thought that he blew it. That's why she likes him, he's not so full of himself.

QUON'DAR: Ultimately, his weakness will destroy him.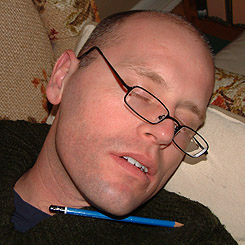 ALICE: Quon'dar, it's not always about being destroyed.

QUON'DAR: Inevitably, it is always about being destroyed.

MR. LOAF: Ok, until next week.

ALICE: 'Night!

BLAMB: ZZZzzzZZZzzzzz ...




10:56 PM , # , |