About
happycreature[at]gmail[dot[com]


Monday, April 18, 2005
Buzz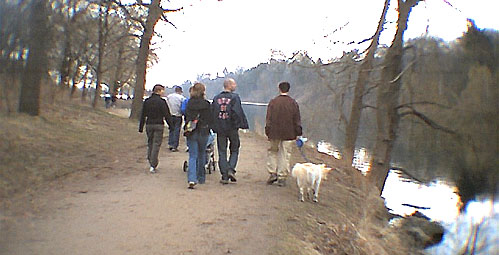 High Park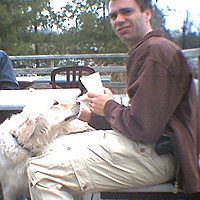 WARREN: So, what's worth seeing at Hot Docs?

BLAMB: I haven't seen many flicks yet, but Street Fight is one of the best movies of the year and a must-see. It exposes the dirty politics used during the 2002 mayoral campaign in Newark, New Jersey. A young city councillor named Cory Booker challenges the incumbent mayor who proves capable of all sort of dirty tricks.

WARREN: It's really good?

BLAMB: It's riveting. It just grabs you and doesn't let up until the end.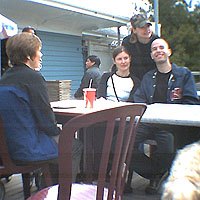 KAREN: What else is good?

BLAMB: Twist of Faith is good. It's about a fireman who learns that the priest who assaulted him as a kid is living a few doors down from him. I also liked Linda & Ali, Two Worlds Within Four Walls. It follows a Muslim man and American woman as they deal with a crisis in their relationship.

JANET: Hey, I'm wearing the same hat as in the last post!

BLAMB: Which reminds me, Occupation Dreamland is really good. The filmmakers were embedded with army troops in Iraq and follow them on patrol. It would be a good one to screen as a double-feature with Black Hawk Down. In many ways, they're the same movie but seeing them together would highlight just how cliched, jingoistic and plain shallow Black Hawk Down is. That film was promoted as being "realistic", but Dreamland shows that it's not even close.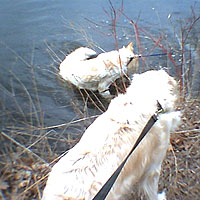 WARREN: Any others?

BLAMB: I haven't seen that many ... oh! Bearing Witness is great. It's about four women and their lives working as war correspondents.

WARREN: Holly!

Holly decided to go for a swim. Zack wanted to jump in as well, but he had a dip the day before. And Grenadier Pond is filled with goose poop.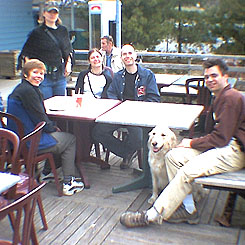 KAREN: You posted that chart again.

BLAMB: The "Unrequited" chart?

KAREN: We need to talk about that.

BLAMB: You never liked the charts ...

KAREN: Well, they're crazy. They're so negative.

BLAMB: They're not negative! They don't judge, they simple describe.

KAREN: Well, I think the descriptions are on the negative side.
12:54 AM , # , |