About
happycreature[at]gmail[dot[com]


Saturday, April 30, 2005
Friday's Events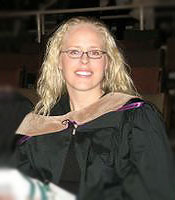 Merv Graduates

Congratulations! Merv had her graduation yesterday and has her MBA. Read the whole tale on her blog. Dad remembers graduations past.

Hot Docs Awards Night

I couldn't trek down to London because we had the festival awards ceremony and party last night. The graphics I created for the presentation ran smoothly without glitches or hitches ... I was experiencing some stress about the graphics (I was worried about the cues) during the rehersal and at one point Kirsty asked me, "Sweat much?" and I looked at my shirt and, yep, it was bad. I'm just happy to be alive.

I also missed the Canadian Premiere of Grizzly Man because it screened at the same time as the awards, but I was told that the show was completely sold out and 200 people in the rush line were turned away.

After the awards party, we kept the night going at Sneaky Dee's with some late night food and beer: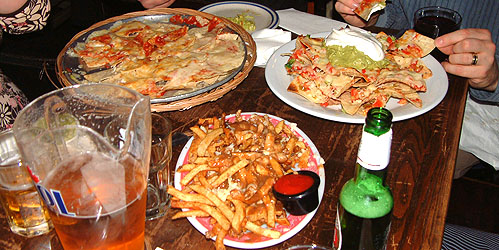 That's right, nachos and poutine, together again for the very first time.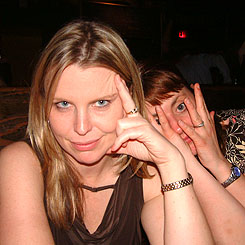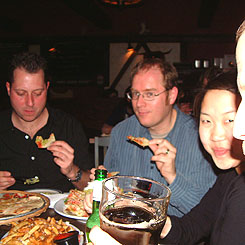 [above, left] Lynette and Jenn react to the sight of poutine at 1am. [right] Adam, Ron, Milda and the Nose of Walter dig in.

Tomorrow is the last day of the festival and the Closing Night Party is at the ROM. Then it's time to detox and sleep for a week ...
11:47 AM , # , |