About
happycreature[at]gmail[dot[com]


Sunday, April 03, 2005
Late-night Grocery Post #327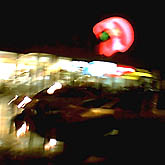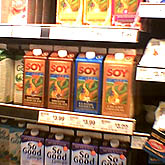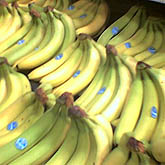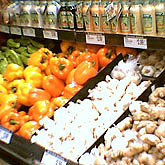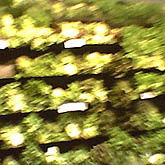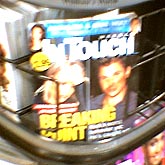 College & Crawford

We now return to our previously scheduled Blamblog, already in progress ...

I have a question, maybe you can answer it: who the hell are Nick & Jessica? I know who they are, they're the couple on the covers of the tabloids in a state of perpetual marital distress. But who are they? I know they had some reality tv show, but did they ever do anything beyond that? What are they famous for? She seems like a discount Farah Fawcett Majors and he seems like Scott Peterson minus the charm.

Have you noticed lately in the grocery store that there are two US celebrity tabloids, In Touch and Star and each week they report contradictory headlines? So, if the Star is reporting that Brad & Jennifer are through, In Touch is claiming that they were spotted having public sex at Burger King and have obviously reconciled.

One of the trashier tabloids, the Sun, is announcing on its cover that Jesus is going to return to earth on September 11 of THIS YEAR! You know what that means? It means we're going to have to move Xmas from December to September 11! So, you've just wrapped up Labour Day and suddenly it's Xmas! That gives you anywhere from 3 to 6 days to do your shopping. That's ridiculous. On the plus side, if he sees his shadow it's six more weeks of summer.

I bet the Globe tabloid will come out with a competing headline claiming that Jesus is coming to a town near you on October 31. That would mess up Hallowe'en. Hey America! Pleasus easus up on the Jesus!
3:15 AM , # , |