About
happycreature[at]gmail[dot[com]


Thursday, April 21, 2005
We're Gonna Need a Bigger Inquiry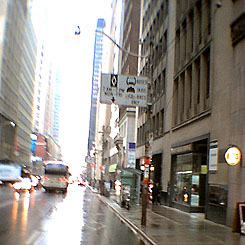 Downtown

I dropped in to say hi to Jenn at the Director's Guild.

BLAMB: Hot Docs starts Friday! I can't believe it's finally here.

JENN: Have you been watching the news?

BLAMB: No, not really. I've been working hard and I've let everything else slide. My place is a mess and people have been complaining about me "making excuses" for not going out.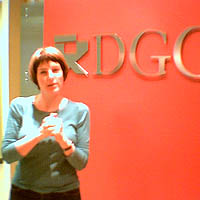 JENN: Watch the news tonight.

BLAMB: What am I looking for?

JENN: You'll know it when you see it. I thought I saw someone you know testifying about the sponsorship scandal.

In the evening, I took a break from working on slides and signs and flipped on The National after watching a few episodes of Laserfart.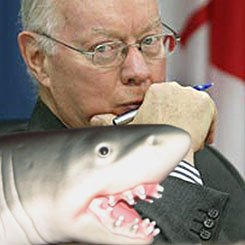 MANSBRIDGE: ... and on Thursday evening, the Prime Minister will address Canadians directly in a televised address, a move pundits say was prompted by the testimony of this witness, Sharkey McFinn, at the Gomery Inquiry.

[ clip ]

SHARKEY: No, no, none of that is true. I simple worked on Groupaction's behalf to secure contracts. I provided that service. I had a prior working relationship with the Prime Minister before he was Finance Minister, that is correct.

[ clip]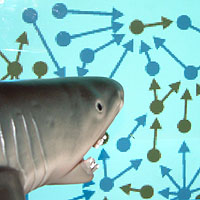 SHARKEY: Money was never funnelled back to the Liberal Party, don't be ridiculous. As this graphic clearly shows, all funnelled funds are unrequited. Everybody knows that.

[ clip ]

SHARKEY: Can I pull out my golf balls, now?

I did a spit take when I saw the chart.
1:04 AM , # , |