[ ABOUT ]

This blog covers my experiences at
Hot Docs 2005.
[ BLOGS & PUBS]
indiewire
Blamblog
Blogumentary
Docfilmweblog
Cinematical
docfilms.net
GTA Bloggers
Playback
[ FESTIVALS ]
- TORONTO -
Hot Docs
TIFF
Images Fest
Inside Out Fest
Worldwide Short Film Fest
One Minute Film Fest
Reel Asian Fest
- INTERNATIONAL -
IDFA
IDA
Full Frame
Sundance
Cannes
DOXA
Shadow
SilverDocs
Iowa City
[ ORGANIZATIONS ]
Wednesday, May 04, 2005
The Week After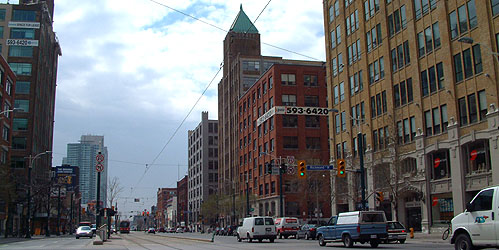 Spadina Avenue, Toronto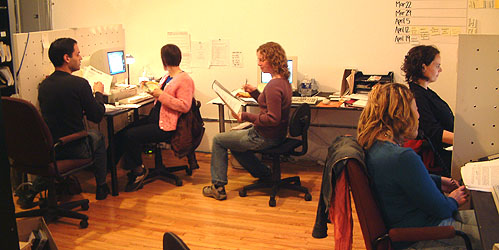 It's quieter at Hot Docs these days, but the communications gang continues to communicate the post fest news. Just announced: Street Fight won the Audience Award (scroll down here for the top ten audience picks), not just at Hot Docs but at the Tribeca Film Festival as well.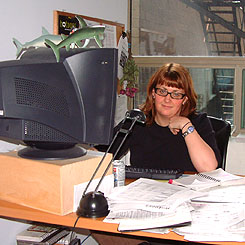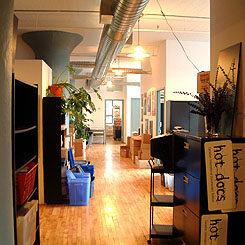 [above] Jenn appreciates the slower pace and an office no longer piled-high with boxes.
1:26 PM , # , |