About
happycreature[at]gmail[dot[com]


Wednesday, May 25, 2005
Canadian History Moment
Here, for your own good, is another chapter in the history of Canada.

Trudeau's Long Walk in the Snow, 1984
with
Brother Lou as Joseph Philippe Pierre Yves Elliott Trudeau



Ottawa

Pierre Trudeau felt the cold winter wind bite through his coat as he walked along Sussex Avenue. February had been a difficult month, so the Prime Minister had left 24 Sussex to gather his thoughts. The only sound was the snow crunching lightly beneath his boots, he paid no attention to the field of wrecked cars around him, casualties of the National Energy Program.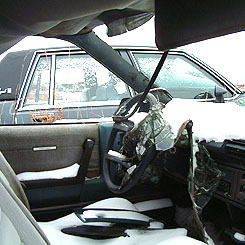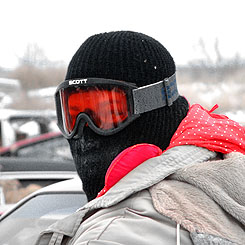 Ghosts of happy families on summer vacation called out from the rusting vehicles, asking if the good times were all gone. "Is it time for moving on?" Trudeau asked himself.

Suddenly, the sound of twisting metal. Trudeau spun around.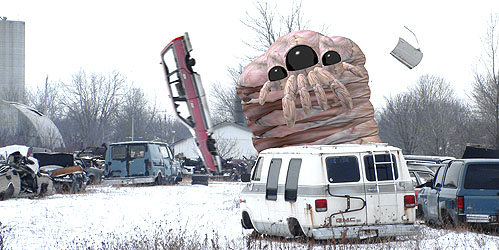 There was screeching and clanging as, from beneath the wreckage, a mutant Tiger Mole burst forth!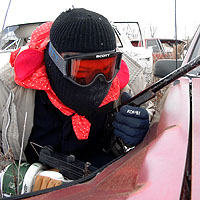 Trudeau knew the danger of being caught out in the open. Mutant Tiger Moles were notoriously quick. Their keen sense of smell combined with natural sonar compensated for relatively poor eyesight.

The Prime Minister froze and held his breath, waiting to see what the beast would do. The voice of his old adversary, Rene Levesque, cackling in the back of his mind, "You prevented me from separating the country. Can you keep this creature from separating your head and limbs? Ha ha ha!"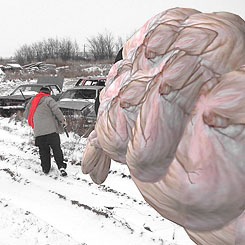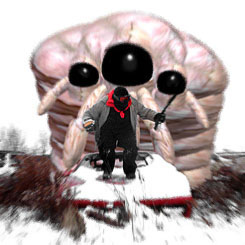 The mutant Tiger Mole charged forward. Trudeau ran and weaved through the wreckage, but the mole simply smashed through it in pursuit. Nothing could stop it.

There was one chance. Levesque's mocking scowl again sounded, "What are you going to do? Face this beast?"

Trudeau's eyes glimmered, "Just watch me."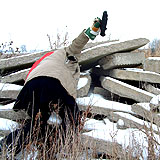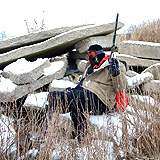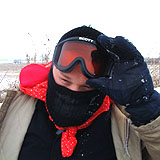 Trudeau pulled a proton grenade from his coat. He spun and threw it into the maw of the mutant. The animal was startled.

Trudeau winked, "Fuddle duddle you."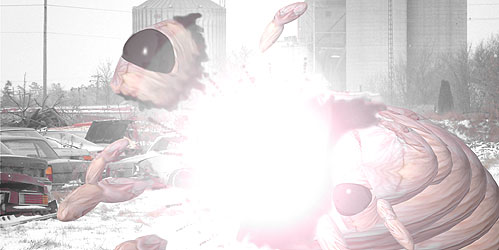 KA-BOOM!

The mutant slumped. It was dead. Trudeau got to his feet. The close-call had cemented an idea that had been forming in his mind for some time. After serving sixteen years as Prime Minister, he had had enough of the fight.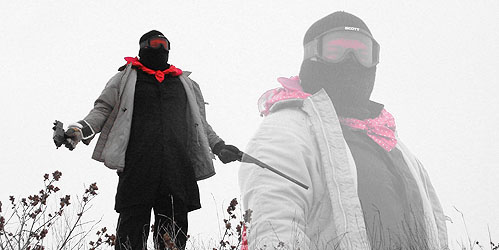 Trudeau walked back towards 24 Sussex in the quiet snow.

"Let us overthrow the totems, break the taboos. Or better, let us consider them cancelled."

THE END.

Pierre Trudeau died in 2000 at the age of 81.

This has been your Canadian History Moment!
For more Canadian History, please read Mutant Bear Attack in Upper Canada, 1852.
12:30 AM , # , |