Monday, May 28, 2007
Soon Turned Out, Had a House of Glass
Did you know that Conrad Black lives in a big, glass house? So does Kathy Shaidle.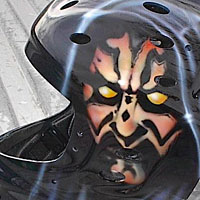 When I first saw Kathy Shaidle on television, my reaction was, "THAT'S Kathy Shaidle?" After all, she often makes fun of people's appearances, so it was a shock to find out that she looks like Porky Pig in a cheap wig. She shouldn't be making fun of anyone's appearance.

Here's her review of this year's long walk:

Antonia Zerbisias seeks
"solace in a Hagen-Dasz container"
Wears track pants on national television. When she's not partaking in sophomoric afternoon excursions with much younger platonic male friends, in which they display their jealousy of people whose lives are more accomplished and exciting than their own, lawsuits and all. And I thought my life was dull.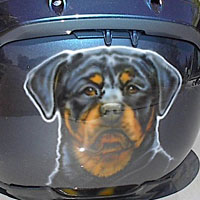 Much younger platonic male friend? Huh? Thanks for the compliment, but I'm not "much younger." That's an intentional smear. And 'platonic'? Does Shaidle get her lingo from watching Mary Tyler Moore reruns? "That's right, Grandma Kathy, my women friends is all platonic-like; I ain't some gentleman caller looking to pitch woo."

Then, Kathy retreats to her worn out, standard insults: you're stupid, you're boring, you're jealous, you have no talent. Oh, wow. We've never heard her say THAT before. Once, when I first started reading Kathy, her harsh, sharp tone was a breath of fresh air in the timid, tame Canadian blogscape ... but it soon turned out she just reuses the same old material over and over and over and ... ZZZzzzzZZZzzzzz ...

Where was I?


Oh yeah ... You know, I finally read that book The Rebel Sell and Chapter 4 - Extreme Rebellion generally explains Kathy. Here's the key point at the end of the chapter:

Because everyday acts of symbolic resistance that characterize countercultural rebellion are not actually disruptive to "the system," anyone who follows the logic of countercultural thinking through to its natural conclusion will find herself drawn into increasingly extreme forms of rebellion. The point at which this rebellion becomes disruptive generally coincides with the point at which it becomes genuinely antisocial. And then you're not so much being a rebel as you are simply being a nuisance.

I could never connect how it was possible for Kathy to do an ideological 180, from peacenik to warblogger. But that explains it. In present-day secular Canada, being a religious conservative is as close as you can get to being part of some sort of "counterculture". That explains why her blog consists of post after post of cheap shots and few ideas; the substance of her ideology isn't as important as the dizzy feeling of being a 'rebel'. That explains how she can chide people for not thinking critically while turning obsequious at the mere mention of Conrad Black. There's no depth to the snarl.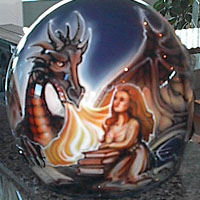 Anyhow, speaking of glass houses, some right-wing blog written by an artist who airbrushes cheeseball, kitsch paintings on motorcycle helmets, linked to the walk post and sent a couple of -- expected -- odd and offensive people to the comments (now deleted). Sociopaths and right wing blogs! They go together like ... dragons and boobies!

That blog blew the lid off a major story: journalists like to gossip! Except that when you think about it, you realize that a journalist who doesn't like to gossip would make a pretty piss-poor journalist. That's why I like meeting up with journalists ... for the gossip, stupid.

Kate & Kathy's strategy is lame; they insinuate that something reasonable is unreasonable, hoping that if they do it often enough, something will stick. It's that ol' timey Rush Limbaugh/Ann Coulter tactic. It's borrowed, it's cheap and it's a cheat.
8:35 PM , # , |



Contact
info[at]brettlamb[dot]com

My Cartoon Archives
HAPPY CREATURE
MS. JOHNSON
ED LOCKE
Regular reads
Accordion Guy
Bill Doskoch
Daily Dose
Davezilla
Tony Pierce
Warren Kinsella
News
BlogTO
boingboing
Cursor
DIGG
Dork Shelf
Drawn!
FoodForethought
Fleshbot
Garlicster
Global Nerdy
MetaFilter
Mondoville
The Oil Drum
Reddit
The Register
Slashdot
Space.com
Spacing Wire
Torontoist
Treehugger
ZDNet

Arts & comics
Children of the Atom
Chromewaves
Comic Strip
Corrigan
DeadThingsonSticks
Dinosaur Comics
Hollywood North Report
Maakies
MacKay
Sally McKay
Secret Lair
Toronto Comic Jam
Zoilus
Audio
The Bugle
Coverville
Radio Clash
Ramdom Thoughts

Video
Channel101


Toronto blogs
Circadian Shift
Consolation Champs
Crazy Biker Chick
Day in the Life
Dead Robot
Easternblot
estrojenn
Exhausticated
Free Clara
JB Warehouse & EmporiumLiz Vang
Luminescent
Marmalade
Merv
Naked KnitGirl
Photojunkie
Pony
Pshaw
Raymi the Minx
Robot Johnny
Searching for Tao
Secret Storm
Squiddity
TBIT

Canadian blogs
Simple Spendor
Sooey
Confessions of a Monkey
Dust My Broom
Grrl Meets World
Ian King
James Bow
Simple Spendor
Sooey
View from up here


USA blogs
Cityrag
democraticSPACE
Dooce
Explananda
Fred the Blog
Jett Superior
Maakies
MegaBeth
Panopticist
Yoon Choi

Oz blogs
Brett Lamb: OZ
Little Lioness
Penguin Says Yes

UK
B3TA
Rathergood
Brett Lamb


Create Your Badge
A R C H I V E S
2009
JANUARY
FEBRUARY
MARCH
APRIL
MAY
JUNE
JULY
AUGUST
SEPTEMBER
OCTOBER
NOVEMBER
DECEMBER
2008
JANUARY
FEBRUARY
MARCH
APRIL
MAY
JUNE
JULY
AUGUST
SEPTEMBER
OCTOBER
NOVEMBER
DECEMBER

2007
JANUARY
FEBRUARY
MARCH
APRIL
MAY
JUNE
JULY
AUGUST
SEPTEMBER
OCTOBER
NOVEMBER
DECEMBER

2006
JANUARY - 1
JANUARY - 2
FEBRUARY
MARCH
APRIL
MAY
JUNE
JULY
AUGUST
SEPTEMBER
OCTOBER
NOVEMBER
DECEMBER
APRIL
MAY
JUNE
JULY
AUGUST

2005
JANUARY
FEBRUARY
MARCH
APRIL
MAY
JUNE
JULY
AUGUST
SEPTEMBER
OCTOBER
NOVEMBER
DECEMBER


2004
MAY
JUNE
JULY
AUGUST
SEPTEMBER
OCTOBER
NOVEMBER
DECEMBER
[ 2003 ] [ 2002 ]